Queen Street
Having lived in London for six years, I was beginning to miss New Zealand so anything that reminded me of home was welcome. It was around this time I was looking for art for my new flat. This was an opportunity to add a little New Zealand to my living space.
I searched for New Zealand art and posters but I didn't come across the right piece. I had a vision in my head – it had to be something minimal but authentic. I liked the idea of vintage travel posters or maps.
I considered the idea of creating something myself, but an original design wouldn't have the authenticity I wanted. I remembered a postcard my mother had sent me and the stamp she used. So I started exploring NZ post stamps and came across a series from 1931.
I bought a scanner and found the stamp collection on eBay. I scanned them, colour corrected and tidied them up in Photoshop, and selected a printer, choosing a paper with the closest texture to the original stamps.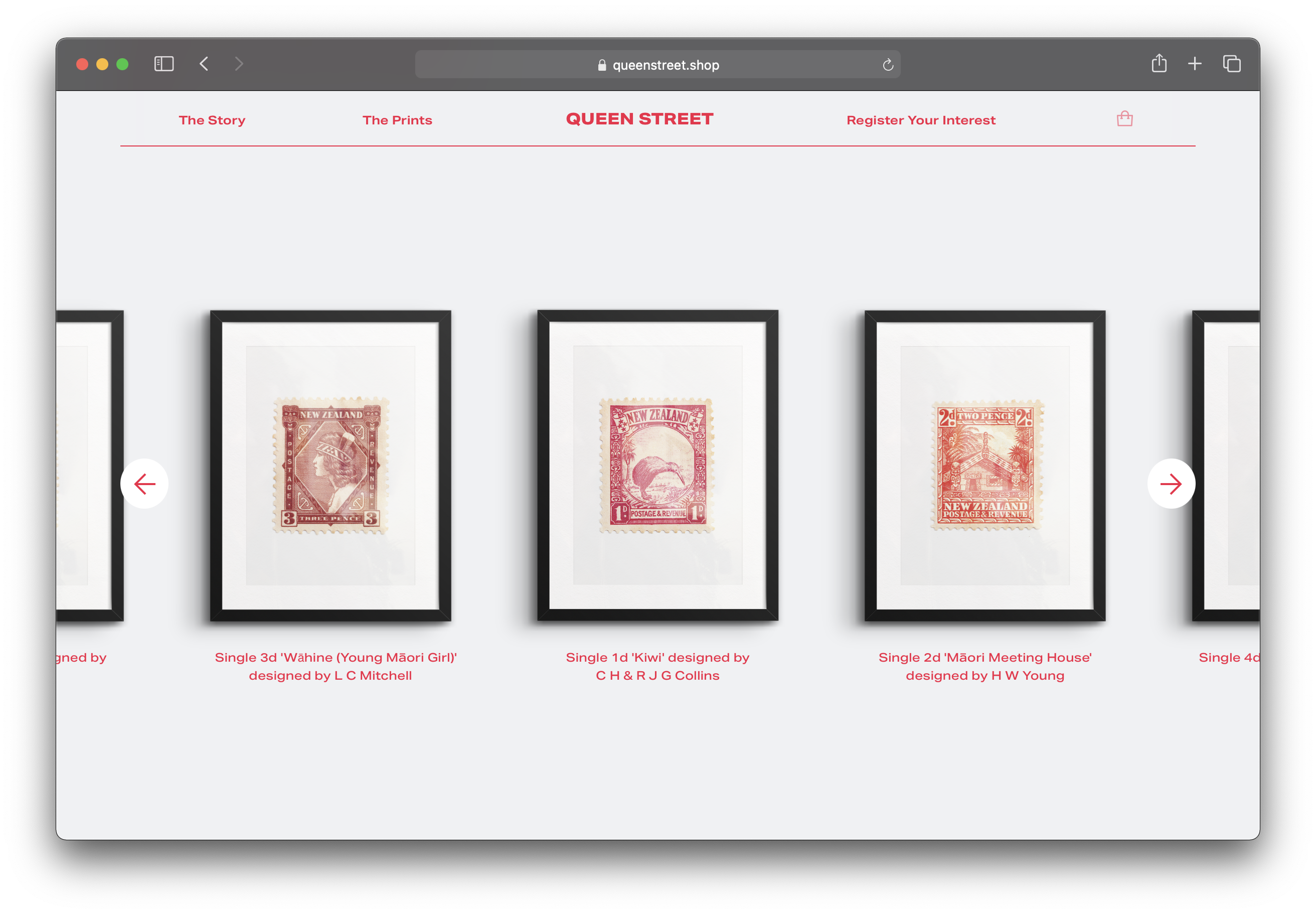 I love the result so much that I'm planning an initial, limited print run of the stamp series through Queen Street, a store I named after a street in Auckland where the former Chief Post Office was once located.
The Queen Street website uses large, high-resolution imagery of the prints, coupled with scrolling animations as you move through the page, detailing the history and go-to-print plan.