Percy
When my partner and I moved in together, we struggled to share the responsibility of household chores. Although we were both generally tidy, it was challenging to stay on top of recurring tasks such as laundry, bathroom cleaning, and changing bed sheets.
To address this, I searched for an app that could help us maintain a routine, but I couldn't find one that met all our needs. So I decided to create my own platform called Percy, named after the street we lived on at the time.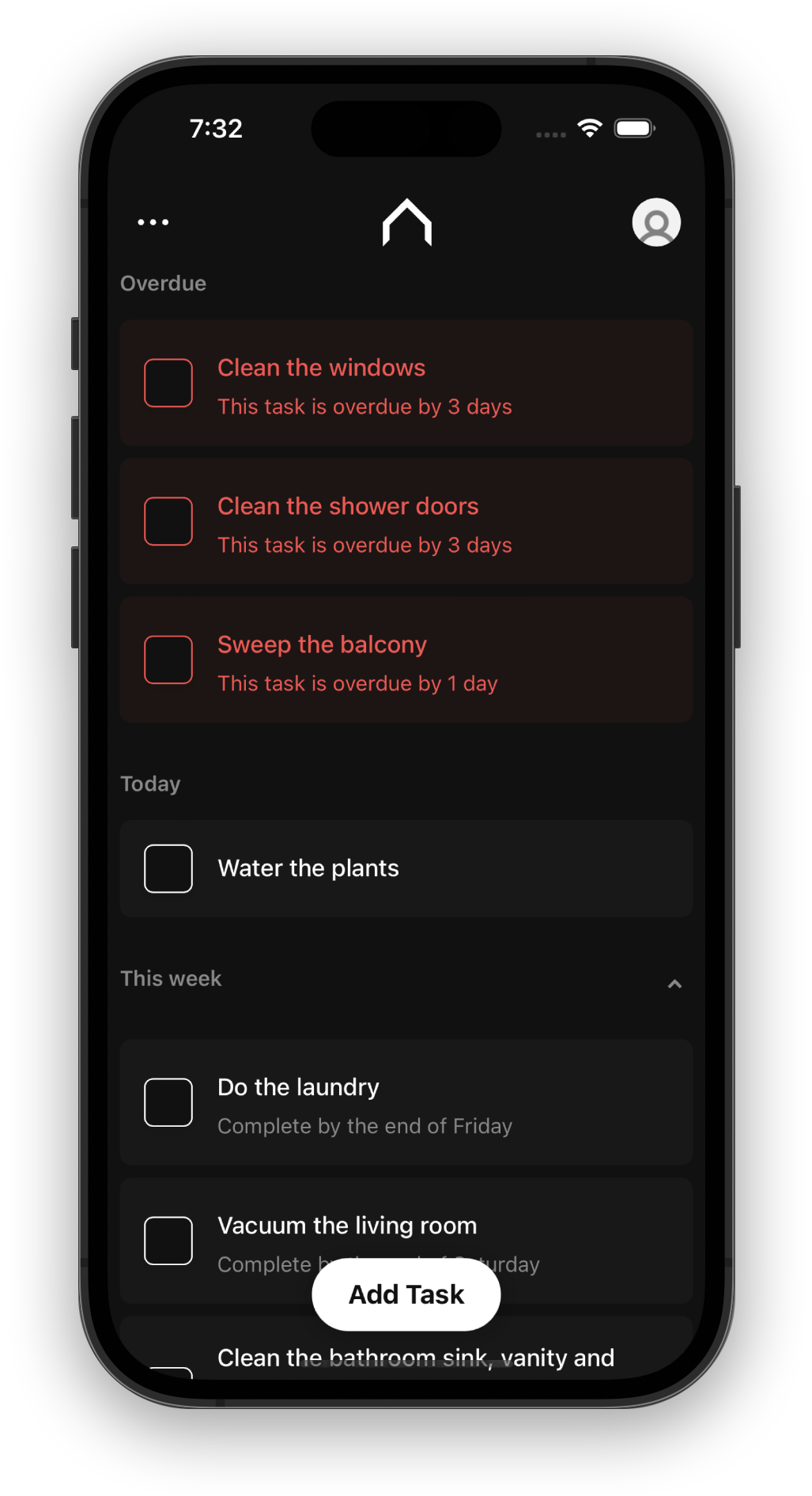 Percy is a collaborative platform that allows us to add chores, set deadlines, and choose whether they're one-off or recurring tasks. For example, we can set 'take out the trash' to appear every Sunday unless it's a public holiday. Percy has helped us stay on top of our responsibilities, but we still had to check it frequently, which wasn't always convenient.
To make Percy more present in our environment, I decided to integrate it with a lamp on our living room bookshelf. I replaced the light inside the lamp with an energy-efficient, colour-changing bulb connected to our wifi network. With Percy, the light turns on at 3 pm and turns off at 12 am every day. If there are no overdue chores, the light matches other light sources in the room, and if there are overdue chores, the light turns red. The light updates instantly when all chores are marked complete or when a chore becomes overdue.
To further integrate Percy into our daily lives, I created a live calendar with the chores set as all-day events for the day they are due. We added the calendar to our phones, and now we can ask Siri what's on the calendar, and Percy's tasks will appear alongside our regular calendar events.
In the future, I plan to develop an Alexa skill that allows us to list the chores, mark them as complete, and add additional tasks. Overall, Percy has significantly improved our household organisation and made our lives easier.